Outsourced Server Management Services
Bring towards the big-leap, server management entails system administration duties
In the normal case, most of the tasks are performed by respective system admin of a business firm. Day by day as the times goes your customer and resources keep on increasing and your system admin team won't be able to manage your servers as they keep on struggling.
The scenario today is that server rooms and data centers are challenging environments to control and manage. Technical IT staffs in companies should be experts in all types of equipment that make up today's data centers, including servers, routers, switches and other devices. The staff should also be able to maintain operations performance in multiple locations with limited resources – while keeping costs down. You can outsource server management support to ServerAdminz and with our remote server management services you can freely focus on your core business activities.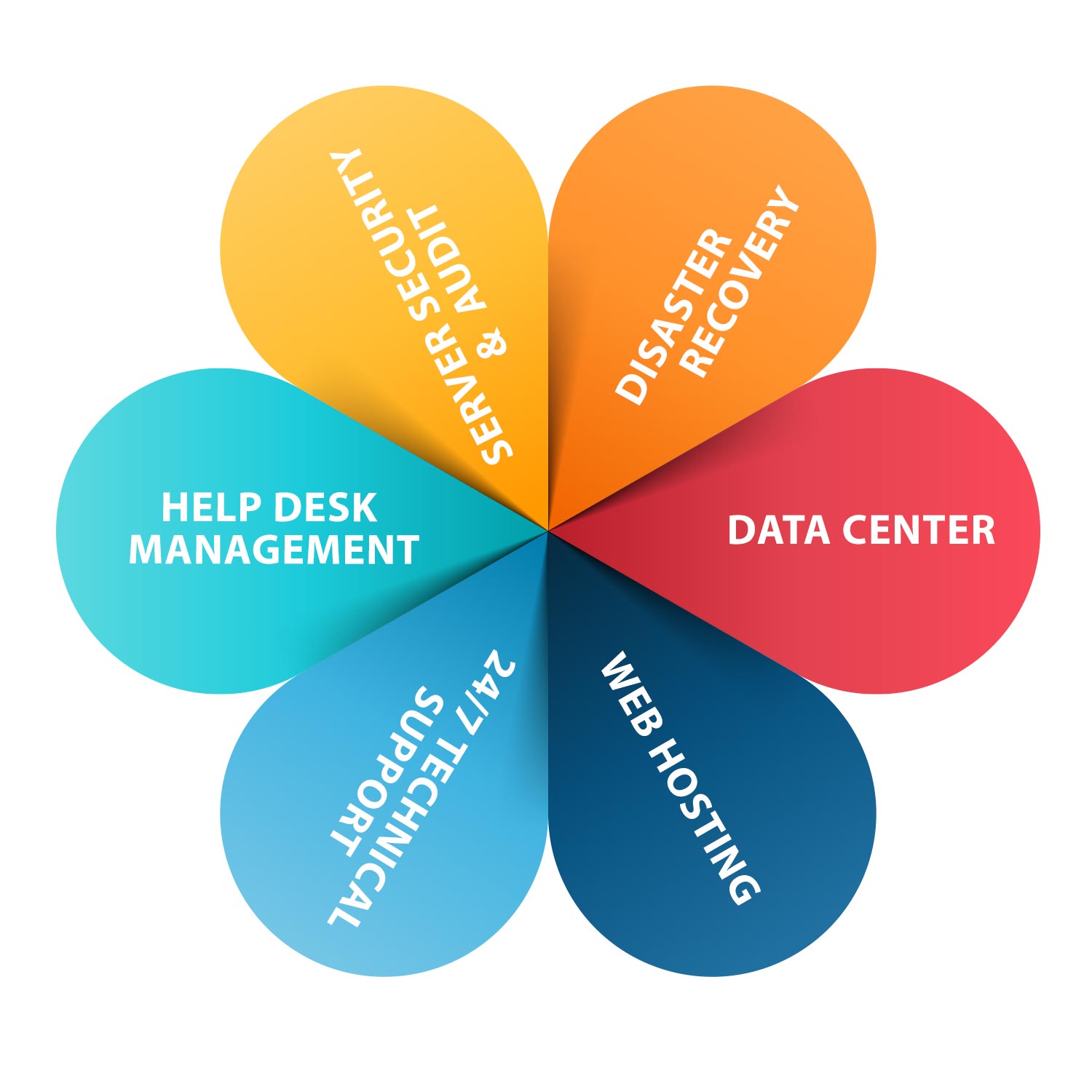 What is the importance of a server management company?
By finding a trusted outsourced server management services provider to handle your server support services you get to focus on growing your business and you don't have to worry about staying updated with the latest trends in technology, you don't need to keep up on the latest security issues etc
Here at ServerAdminz, our techs fully understand that uptime, security, and reliability are of utmost importance to any company. We work on complex issues on servers to reduce downtime, improve performance and help web hosts reduce their support costs.
Most of the companies are engaged in concentrating on developing their business and fail to pay attention to server management until something goes wrong. Most of the businesses firms don't recognize the latest server management drift or don't have the expertise and industry knowledge to drive the emerging server technologies.
However, servers remain the most important part of the businesses' IT infrastructure. They ought to be dependable, secure, accessible 24×7 and fast. They must be aligned and ready to support the company's goals and growth velocity. They must be regularly monitored, managed and maintained. Server uptime is crucial to any web hosting company and to ensure the best uptime, 24×7 monitoring for reactive support combined with proactive server management is a must. Our remote server support services plans for Linux server administration and windows server administration cover various aspects like server security hardening, optimization and proactive tasks like monthly audits to ensure your servers have the best uptime.
Organizational IT infrastructures are running at superlative performance with our proactive outsourced server management. The performance of the organizational infrastructure is important for the productivity of business and customer satisfaction, but its costly and time taking action when managing servers.
Our fully managed server management services is designed to take away the pain of managing infrastructure so that your IT department can focus on creating competitive advantage.
Proactive server support services
Our server management services include proactive support for the Data centers and IT infrastructure. The proper server monitoring, hardware status reporting and repair, alerting and installation services are some of our other services.
Our complete outsourced server management services are been delivered through our in-house expertise hosting and networking team, who works at 24*7 to monitor, diagnose and to support servers at all level. As per the company policy, we have set up a comprehensive logbook that records the procedures required to administer the system.
Key benefits of our Server Management services
Proactive service: Predict the performance degradation and capacity issues

Comprehensive coverage: We support all major hardware vendors and operating systems

Round-the-clock support: Our on-site teams work 24 hours a day

Service level agreements: Based on service level agreements (SLA)
In order to stay ahead with the competition, we are well aware of our server support services quality that should be delivered continuously. Our outsourced server management services focus on making our customers happy by setting up complete level in-house resources which provide a wide range of services including monitoring and managing your multi-vendor IT infrastructure. Managing the servers of your own can be time to consume, complex, and costly where the downtime can bring your business at risk for revenue loss and spoil brand trust.
Why should you choose ServerAdminz's server support services?
We would improve your productivity by improved uptime.

We would help you to concentrate on your core activity.

We would be always keeping in tune with latest technologies.

We would reduce the operating cost thereby increasing the return on investment.

We would be offering access to professional and certified domain experts 24*7*365.

We would be implementing only best practices in industry.

We would be bringing down operational and infrastructure cost.
What ServerAdminz, the best server management company offer to clients?
We would be offering server virtualization and management solutions.

We would be offering server security and user access control.

We give managed server backups and restores to our clients.

We have proper disaster recovery planning and management.

We monitors and collects data to trend Memory, CPU and Disk utilization leading to proper hardware manage