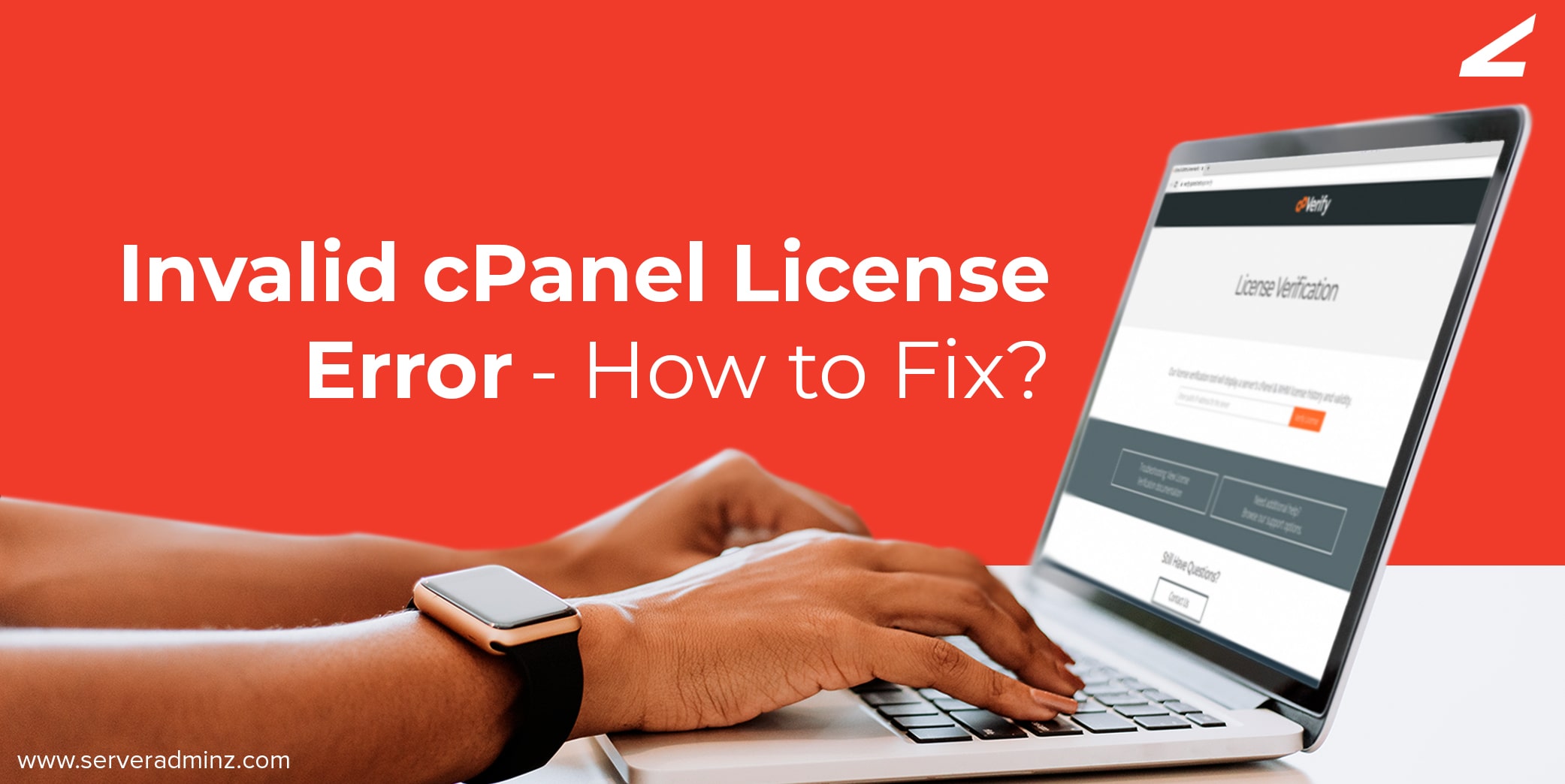 cPanel is a Linux-based web hosting graphical interface and automation tool designed to simplify the website hosting process. However, under certain situations, users may see an "Invalid cPanel License Error" message on your cPanel server after logging into the tool. There are a number of reasons for this error message to appear.
With this blog, we will look into what are the causes for the invalid cPanel license error message to appear and the possible solutions to get the issue resolved.
How Does "Invalid cPanel License Error" Occurs?
There can be numerous reasons for the invalid cPanel license error to appear. Here are some of the most common causes.
Change in Server IP Address
Expired cPanel License
Change in Server Date and Time
Connectivity Issues
Related Article: Remote Desktop Can't Connect To The Remote Computer
Steps to Fix Invalid cPanel License Error
The first step in fixing the invalid license error is to check whether there is an active license available for your server IP.
cPanel has an official license verification page from which you check the status of your cPanel license.
Paste your server's public IP address (one that your server uses to send requests) and hit the verify button.
Your current server status will be displayed along with the license history for your given IP address.
From the status shown, you can understand whether your license has expired, is valid or not.
If the cPanel license is active, follow the steps mentioned below to remove "invalid cPanel license error".
You can log in to your server with SSH (Secure Shell Client) or Putty.
You can also log in to your WHM to activate the cPanel license if you do not have putty installed.
Login to WHM using the https://yourserverip:2087 ( where 'yourserverip' is actually your server name) URL in a web browser.
From there open the search terminal and type in the following command.
This command is the same for both SSH and WHM terminals.
Command – "usr/local/cpanel/cpkeyclt –force"
Now, wait for the command to connect with the cPanel licensing service. Once the command connects you will see an update succeeded message.
If the activation command was not successful, try getting in touch with your cPanel license provider. If you received the licensing for cPanel from ServerAdminz, please raise a support ticket with us. We guarantee to get your issue fixed at the earliest.
Related Article: Database Error Connection Failed- RoundCube cPanel
Conclusion
There are situations when users see an invalid cPanel license error message on the cPanel server. With this article, we discussed the most common cause for this error to appear and the possible solution to get the issue resolved. In most cases, updating the license status helps resolve the issue
If the issue still exists and you are finding it difficult to fix it, feel free to get in touch with us. We have an expert team of server engineers who offer reliable cPanel management service to customers all over the world.