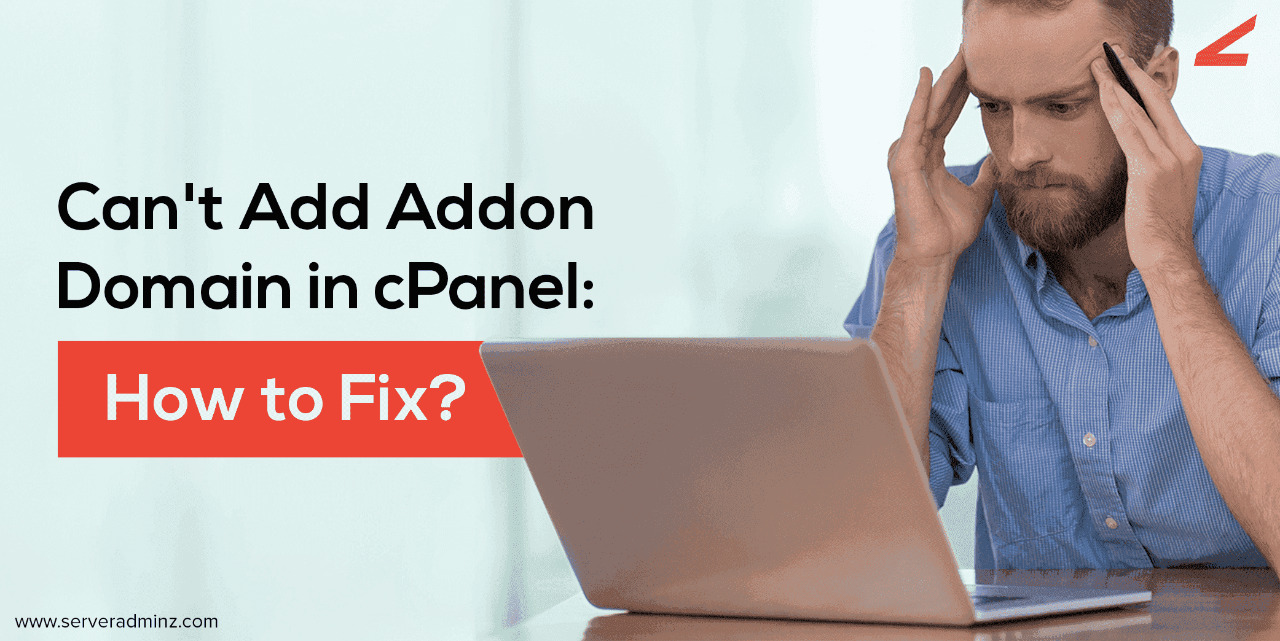 Being a leading server management company we have received many queries from our clients stating that they can't add addon domain in cPanel account due to some error. Hence, we decided to write down a small article that discusses some of the possible methods that will help you get this issue resolved quickly.
cPanel allows you to host multiple independent domains on a single cPanel account. For this, you have to add these multiple domains as an addon domain in the cPanel account. However, while trying to do this there are chances that you might get an error that makes it impossible to add addon domain in cPanel.
What is an Addon Domain?
With the addon domain feature of cPanel, you can host more than one domain on a single cPanel account. Each domain appears like a separate website to your customers.
How to Fix Can't Add Addon Domain in cPanel Issue?
When trying to add addon domain in cPanel, you might have come across an error similar to,
"This domain points to an IP address that does not use the DNS servers associated with this server."
This issue is quite common and can be resolved quickly. However, to resolve the issue, you should be a root user or else you may need to get in touch with your hosting service provider.
To fix the issue follow the steps mentioned below,
Need to login to WHM as a root user.
Once logged in, search for Server configuration on the search bar of WHM.
Then go to Server Configuration -> Tweak Settings, to open the settings option
Click the "Domains" option from the tabs available on the top of the tweak settings.
Set "Allow Remote Domains" to "ON"
Save the settings by clicking the save button at the bottom
Now, try adding the addon domain in cPanel.
If the issue still persists, try updating the DNS records of the domain at your registrar's end. Once this is done, try adding the addon domains.
How to Add Addon Domain in cPanel?
For those who don't have any idea on how to add addon domain in cPanel, follow the steps mentioned below.
Login to cPanel and select "Addon Domains" from the Domains section
Now enter the domain name you want to add in the format of "example.com". No need to keep "www" before the domain
Subdomain and Document Root fields will get populated automatically.
If you need an FTP account tick the checkbox "Create an FTP account associated with this account". If you don't need an FTP account, proceed to the 7th step
Now enter an FTP username and password to proceed further.
Click the "Add Domain" button to complete the setup.
Conclusion
With this article, we looked into some of the possible methods to help get the issue of can't add addon domains in cPanel fixed. This is a common issue and many users have experienced this at some point. Fixing the issue is also quite easy. If you are not tech-savvy or finding it difficult to get the issue resolved, you can get in touch with us. Our experts are available 24/7 to assist you. We will be happy to assist you.
Check out our LinkedIn page to stay updated on the news and information we share.